3580 FINAL QUAT No-Rinse Sanitizer, Dilutes 60:1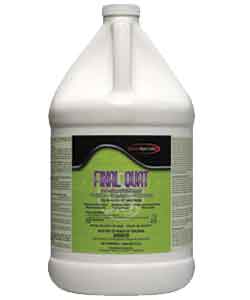 FINAL QUAT is an EPA registered sanitizer for use on all hard, non-porous surfaces, such as walls, floors, tubs, tile, porcelain fixtures, garbage cans, counter tops, baby changing tables, appliances, outdoor furniture, shower curtains, sports equipment, locker room benches, and more.
Concentrated. Controls mold and mildew growth with regular use. Controls microorganisms that cause odors. Biodegradable.
Gallons (4x1), Drums (55 gal), Pails (5, 6 gal)
H-1, F-0, R-1, P-A