2700 GREENSCAPES Heavy Duty Glass & Multi-Surface Cleaner Concentrate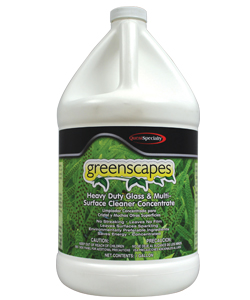 HEAVY DUTY GLASS & MULTI-SURFACE CLEANER CONCENTRATE is a powerful, concentrated cleaner for spray and wipe applications. Recognized under the EPA Design for the Environment (DfE) Formulator Program. May be diluted up to 1:128 in cold water.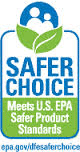 Contains no harsh solvents, alcohol or ammonia. Saves energy by using cold water for dilution. Biodegradable.
Clean glass, mirrors, formica, plastic, stainless steel, fiberglass, vinyl, ceramic tile, porcelain, and chrome and many other hard surfaces.
Gallons (4x1), Drum (55 gal), Pails (5, 6 gal)
H-0, F-0, R-0, P-A