6200 - 99% ISOPROPYL ALCOHOL Industrial Cleaner and Degreaser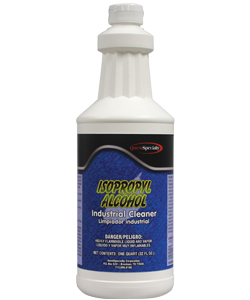 99% ISOPROPYL ALCOHOL is a general all-purpose industrial cleaner and degreaser. Removes dirt and grime quickly and efficiently.
Dries quickly, leaving no residue. For use on PC boards, connectors and contacts, fiber optics, semi-conductors, printed circuit boards, tape heads, light oils, office and medical equipment, relays and flux. Biodegradable.
Quarts (12x1), Gallons (4x1), Drums (55 gal), Pails (5, 6 gal)
H-1, F-3, R-0, P-B
Label - Gallon

Label - Quart